Coaching
---
The only requirement to coach for Blackfalds Minor Soccer is a clean criminal record check and enthusiasm for sport and mentoring youth.
Whether you are connected to a child in the league or not, we encourage you to come out and share your love of sport. We are seeking coaches for all age levels. No previous soccer knowledge required.
---
A good coach can change a game. A great Coach can change a life.
-- John Wooden, UCLA Basketball --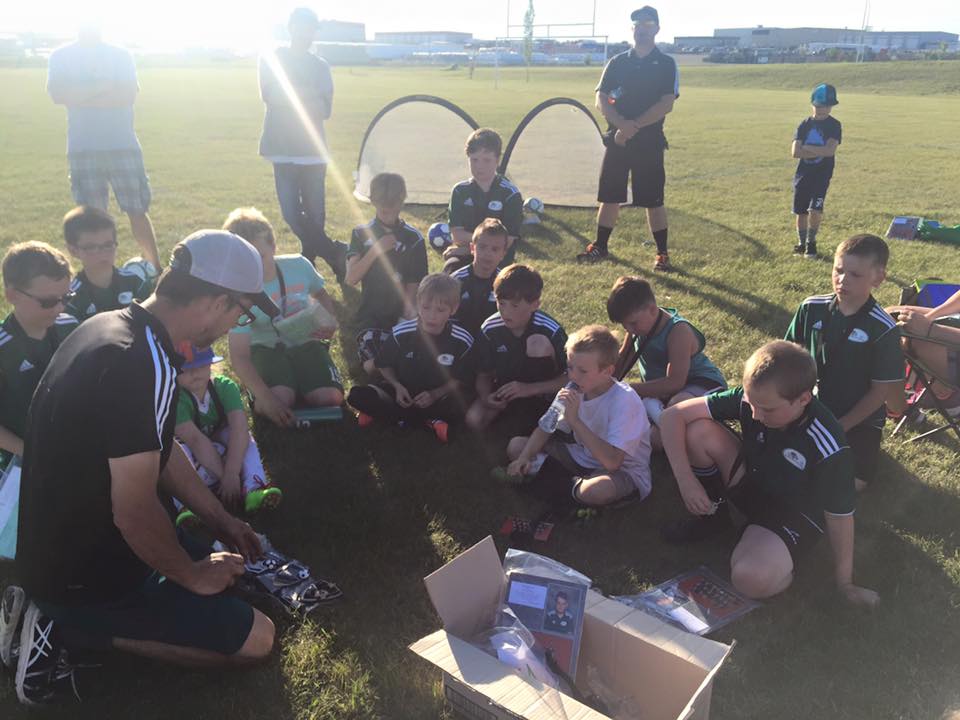 The season can't run without coaching volunteers.
If you haven't yet, contact us now to let us know you are interested.
We promise you won't regret it!
---
Coach Training Information
---
Coach training is offered through the Alberta Soccer Association for anyone that is interested. Training is not a requirement for coaching, but it is a useful tool for you to have.
Check out the Alberta Soccer website for more information and registration links.
Active Start

U5/U7

At this level the objective is to get moving and keep active.

Provide the environment for learning fundamental movement skills while growing fascination and passion for play

Technical focus on the player and the ball - dribbling, kicking and shooting.

FUNdamentals

U7/U9

At this level individual player development is key.

We want to create a stimulating learning environment where the atmosphere is "Freedom and Fun"

Develop the ABC's of movement - agility, balance and co-ordination

Technical focus on ball control. Introducing games and exercises to promote co-operation between players.

Learning to Train

U9/U11/U13

This is the golden age of learning. Optimal window for training speed, flexibility, and skills as well as basic principles of play.

Players learn best by doing. Repetition is essential to develop technical excellence, but a fun and challenging environment is still essential for stimulating learning.

Introduction of tactical skills in environment awareness, and game decision making.

Establish training ethic and discipline.

Soccer for Life

U11/U13/U15

All about encouraging players to continue in life-long soccer.

Continuing to develop endurance, strength, and flexibility.

Focus on having fun, stress relieve and fitness discipline as aspects of lifelong wellness.